Happy 10th Birthday Bisous! ~ March 24th, 2008
Happy 7th Birthday Blue, Coquina, Laurie, Lena & Tyche!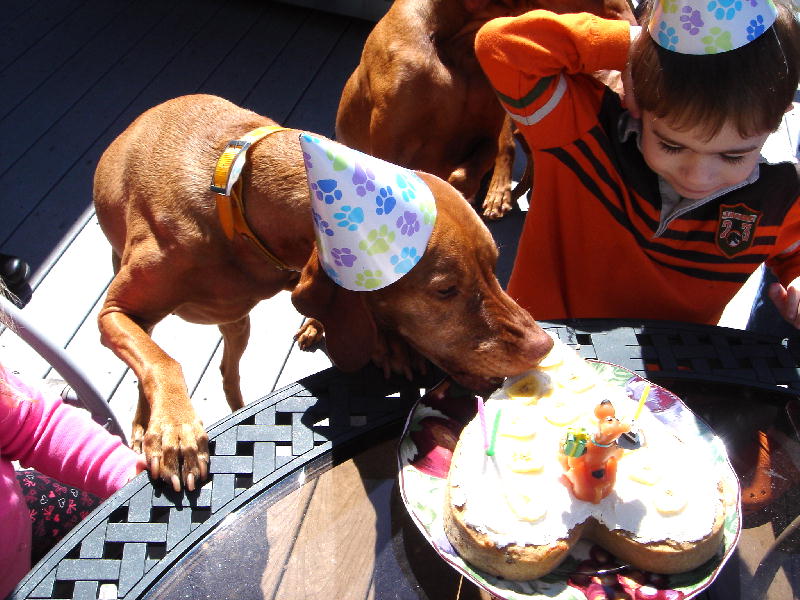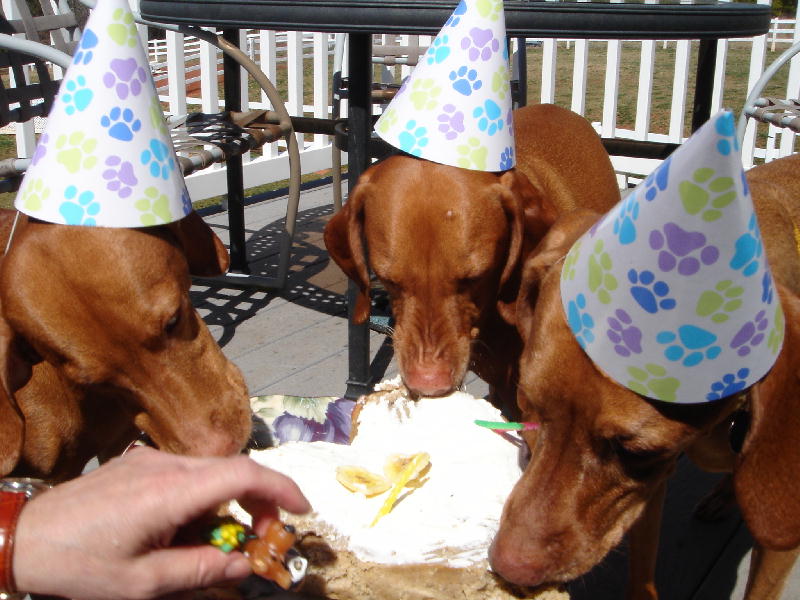 Bisous says: let us eat cake!
Tyche, Lena & Bisous digging in...
Tyche says 'let me at it... I have puppies to feed!"
Blue finally gets some cake (such pushy sisters he has!)
Bisous takes one more shot...